Paras Defence and Space Technologies Ltd. IPO opens tomorrow – Should You Subscribe?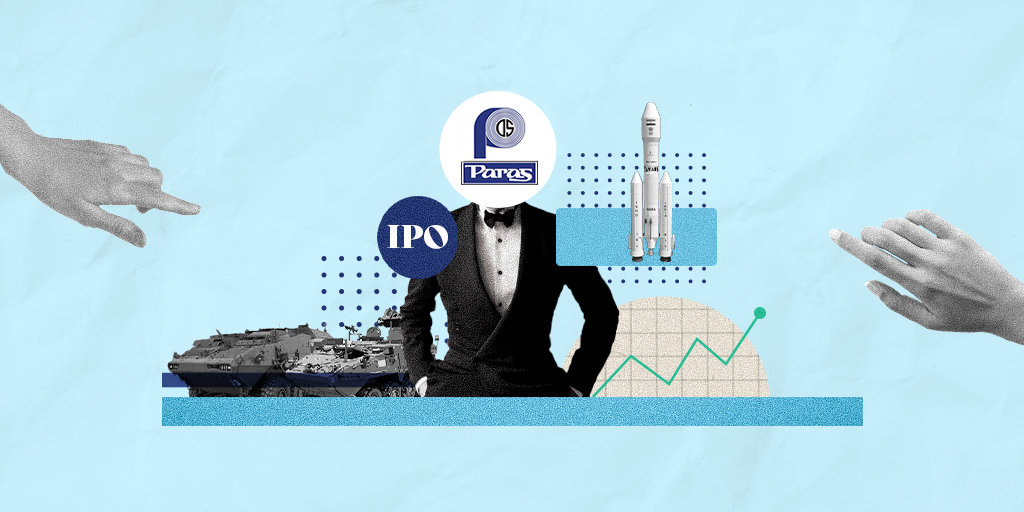 The IPO season seems to be never-ending. Paras Defence and Space Technologies Ltd., is located in Mumbai, is opening up its IPO tomorrow. A notable point is that the company's sales and profits have been decreasing in the last 3 yrs. What does this company do? What are the risks associated with this IPO? This article answers the above questions and sheds light on details that you need to analyse the IPO.
This article covers:
About, operations, and services of the company
Primarily engaged in designing, developing, manufacturing, and testing a variety of defence and space engineering products and solutions, this company has five major product categories:
Defence & Space Optics
Defence Electronics
Heavy Engineering
Electromagnetic Pulse Protection Solutions
Niche Technologies
The company has two production units in Maharashtra and is currently expanding its manufacturing facility in Nerul, Navi Mumbai. This company is expanding its current manufacturing facility located in Nerul, Navi Mumbai. It has two production units in Maharashtra and is the only Indian firm with the competence of designing space-optics and optomechanical assemblies. It is one of the key providers of optics for different Indian defence and space initiatives. In addition, the firm provides tailored turnkey solutions in the defence sector.
Paras Defence and Space Technologies Ltd. is the only Indian provider of essential imaging parts for space applications in India, including large size optics and diffractive gratings. It has collaborated with some of the world's best technological corporations to indigenize sophisticated technologies in the defence and space industries for the Indian market.
Promoter and investors exiting their share
The chairman and non-executive director Mr Sharad Virji Shah and Managing director Mr Munjal Sharad Shah are this company's promoters. Sharad Virji Shah will sell 1.25 mn stocks and 50,000 stocks will be sold by Munjal Sharad Shah. Mrs Shilpa Amit Mahajan who is the whole time director of this company is also selling 62,245 shares.
About Paras Defence and Space Technologies IPO
The offer consists of fresh issuance of Rs. 140.6 cr by the firm and an offer for sale worth Rs. 20.18 cr.
The face value of an equity share is Rs. 10 aggregating up to Rs. 170.78 cr.
The issue is priced in the range of Rs. 165 to Rs. 175 per equity share and the lot size is 85 shares.
The IPO is opening on 21 September 2021 and closing on 23 September 2021.
It is proposed to be listed on the NSE and BSE.
The IPO's share allotment will be finalised on 28 September and is likely to list on 1 October 2021.
Book running lead managers and registrar of the IPO
Anand Rathi Advisors is the book running lead manager to the issue and Link Intime India Private Ltd is the registrar.
Reservation of IPO for various investor categories
50% shares of Paras Defence and Space Technologies IPO's are reserved for QIB.
For NII, 15% is reserved.
For RII, 35 % is reserved.
Objects of the IPO proceeds
The funds raised via the IPO will be used to meet:
Working capital requirements and to repay/prepay all or portions of its borrowings and loan.
Capital expenditure requirements and for general corporate purposes.
Financials of Paras Defence and Space technologies Ltd.
The company's working capital has risen from Rs. 91.3 cr to Rs. 161.7 cr in the last 3 yrs.
The Return on Net Worth (RONW) decreased from 15.9% in FY 2019 to 9.1% in FY 2021.
Following are the financials for 2019, 2020, and 2021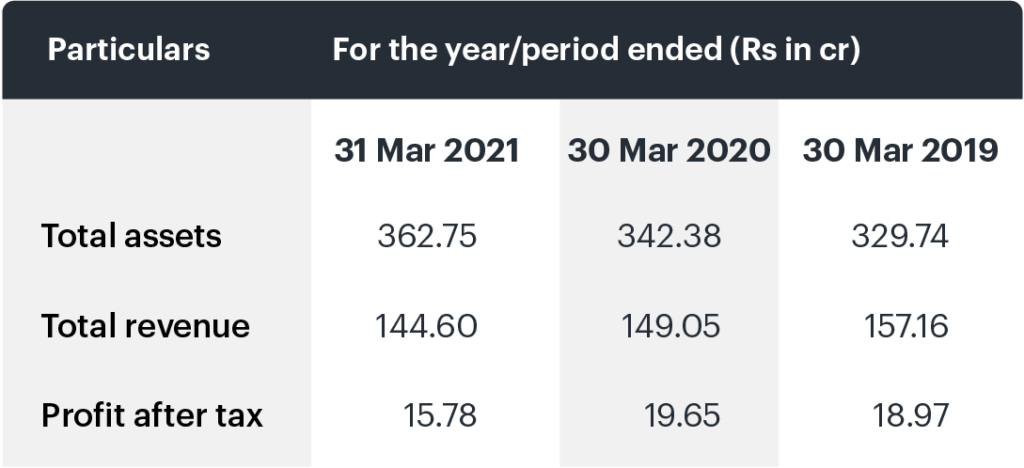 Peers of Paras Defence and Space technologies Ltd.
According to offer documents, Paras Defence and Space Technologies Ltd. does not have any listed peers to compare with.
Strengths of the company
Paras Defence offers a diverse range of products and solutions for both defence and space applications.
It is one of the few private players in high precision optic manufacturing in India.
The company has strong research and development capabilities.
It is well-positioned to benefit from India's "Atmanirbhar Bharat" and "Make in India" initiatives.
Paras Defence has strong customer relationships with government arms.
Risks Paras Defence IPO
It is a capital intensive business hence requires large funds.
Major revenue comes from the Government of India, hence any decline in the Indian defence budget, reduction of orders or cancellation of existing contracts, will have an adverse effect on the revenue of the company.
The company has certain agreements and partnerships with other companies and failure to comply with operational and financial covenants may adversely affect the business.
Prospects of the company
The overall industry outlook is positive because of increased government spending in the defence and aerospace segments. The situation looks beneficial for Paras Defence and Space Technologies due to the government's "Atmanirbhar Bharat" and "Make in India" initiatives. The company has a healthy order book of Rs. 305 cr.
Make sure to do your own research properly before subscribing to this IPO. You may read the article on how to subscribe to an IPO so as to have a smooth experience.